9.09.2019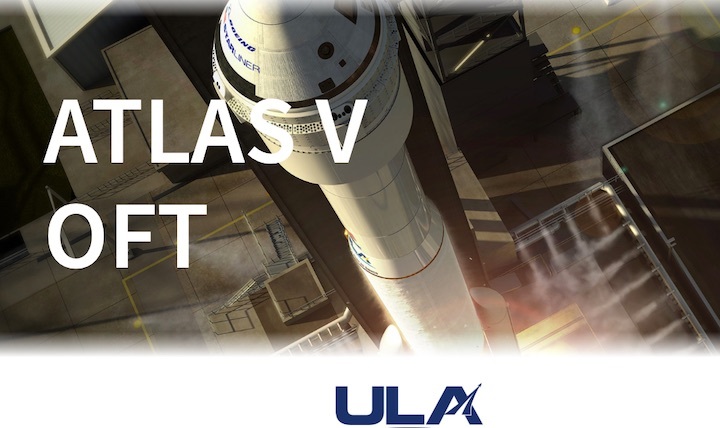 Rocket: Atlas V
• Mission: Boeing's CST-100 Starliner, Orbital Flight Test
• Launch Date: Under Review
• Launch Time: Under Review
• Launch Location: Space Launch Complex-41, Cape Canaveral Air Force Station, Florida
Mission Information: A United Launch Alliance (ULA) Atlas V rocket will deliver the CST-100 Starliner spacecraft to a 98 nautical mile (nmi) sub-orbital trajectory on its Orbital Flight Test (OFT) to the International Space Station. After Starliner separation from Atlas V, Starliner engines will burn taking it the rest of the way to orbit and on to the International Space Station.
Launch Notes: The Starliner Orbital Flight Test will be the 81st launch of the Atlas V and will mark ULA's 136th mission.
Go Atlas! Go Centaur! Go Starliner!
Quelle: ULA
1575 Views