3.08.2017
Tucson space company to conduct test launch Thursday in Camden County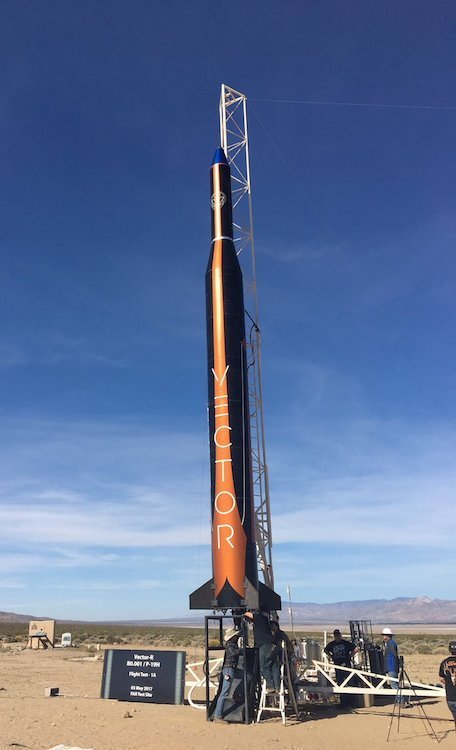 Vector Space Systems plans a low-altitude test of its Vector-R rocket sometime Thursday at Harriett's Bluff in Camden County, officials say.
The launch is scheduled for sometime between early morning and mid-afternoon at the site of a former Bayer Crop Sciences facility that the Camden County Commission wants buy and convert to a spaceport, said John Simpson, who is helping the county with publicity on the planned facility and activities there. NASA formerly used the site to test rocket motors.
"It's not a secret where it's going to take place," but the company doesn't want to give out the scheduled launch time, Simpson said.
"We don't want people crowding Harriett's Bluff Road to get a glimpse," he said. "Another reason for the ambiguity on time is because of weather."
There is a chance of rain Thursday, which could cause the launch to be delayed, and the wind must be correct not to mention the engineering components of a launch, he said.
"It's really tough to say at 9:06 a.m. there will be a launch," he said. "They could be counting down at 8:20 [a.m.] and delay until 2 [p.m.]"
Vector is based in Tucson where it has done all its engine testing including some in the Mojave Desert, he said.
An earlier release said the launch is on private property and has FAA approval.
In March, Vector said the sub-orbital launch is "part of a series of incremental launches which will enable Vector to validate technology, mature launch vehicle design and operations, and evaluate candidate launch sites for the future."
Simpson said the rocket will reach a low altitude and come down without leaving the property, although he did not say how.
"You can collect all your data without going to the edge of space," he said.
Vector's website says its Vector-R rocket can put 66 kilograms into low orbit.
The rocket can launch from its transport vehicle, a truck the length of a "semi trailer," he said, and Vector Thursday's launch will also be the end of a road test of sorts.
"Vector is very interested in launching from Spaceport Camden. They will test how long it takes to get from Tucson to Camden County and set up and launch," Simpson said.
Maj. Larry Bruce of the Camden County Sheriff's Office said law enforcement will have very little involvement.
"I think we have one checkpoint planned," to ensure no unauthorized visitors enter the launch site, Bruce said.
Quelle: The Florida Times-Union
+++
Siehe auch: https://www.hjkc.de/_blog/2017/05/04/8048-raumfahrt-vector-becomes-first-to-complete-successful-flight-test-of-launch-vehicle/
+++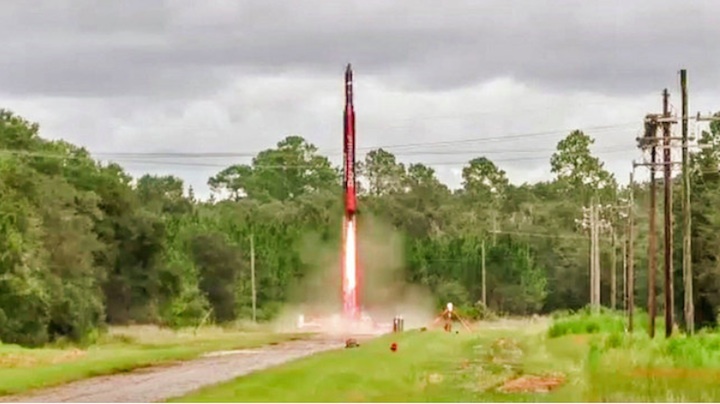 WOODBINE, Ga. - Just over four hours after the window opened for the first-ever rocket launch from a remote site in northeast Camden County, the small test rocket lifted off.
Vector Space Systems, a small Arizona-based satellite launch company based out of Tucson, is testing a rocket it hopes will put small satellites into space one day.
WATCH: Vector Space Systems rocket launch
The test launch happened on private property off Harriets Bluff Road in Woodbine, Georgia.
The window for sub-orbital test flight to lift off from near Waverly, Georgia, opened at 8 p.m. Vector quickly tweeted the launch should happen in about 30 minutes. Another tweet at 8:45 said, "Final payload checkouts ... stay tuned."
A 15-minute countdown began about 11:30 p.m., within 1 minute of launch, Vector tweeted, "Launch hold. Auto abort ignition detection failure standby we are in launch hold."
The countdown resumed just after noon, and the rocket launched successfully about 12:15 p.m.
Several people came out to Crooked River State Park hoping to see the launch but not much could be seen from that vantage point, leaving some disappointed.
Vector tweeted ''successful launch!" at 12:25 p.m.
"Building on years of research, Vector is continuing to work towards the next technical milestone in our development plan," Vector's co-founder and chief technology officer, John Garvey, said in a release. "Spaceport Camden's support of Vector's flight test will not only validate the engineering and technology behind our mission, but also propel Vector closer to an orbital capacity."
Even though she couldn't see it, Sheila Buchanan sad the launch makes her excited and optimistic for Camden County's future.
"I have six grandchildren, and I am very hopeful that this will lead to something great for them," Buchanan said.
Camden County is working on licensing its spaceport with the Federal Aviation Administration. It hopes to have an environmental impact statement drafted by the end of this year.
News4Jax was told county administrator and Spaceport Camden project lead Steve Howard could not talk about the launch, but was quoted in the Vector news release.
"The small satellite market is already a $2.2 billion sector of the space economy and expected to grow to $5.3 billion over the next five years," Howard was quoted as saying.
Earlier this year, Georgia's legislature passed the Georgia Space Flight Act, which supports development of a commercial spaceport in the state by providing liability protection for spaceport operators, similar to laws in several other states.
Backers of Spaceport Camden argued that the bill was essential to its development.
Some Camden County residents said they think it will be good for the area, but others think it's going to be an issue for taxpayers.
"They've raised our taxes twice in the last two years. They are having to borrow the money just to buy the $5 million down-payment on the property," Steve Weinkle said.

A county spokesman told News4Jax the best thing the county can do is create new opportunities for business and revenue, and that the county is only investing in the cost it takes to get the spaceport licensed. Private companies will be covering their own cost for things like building infrastructure and launch pads.

Winkle, however, thinks the county is biting off more than it can chew.

"Camden County should be spending this money on economic development that is realistic," Weinkle said.
Quelle: News4JAX
---
Update: 4.08.2017
.
Tucson-based Vector test launches rocket in Georgia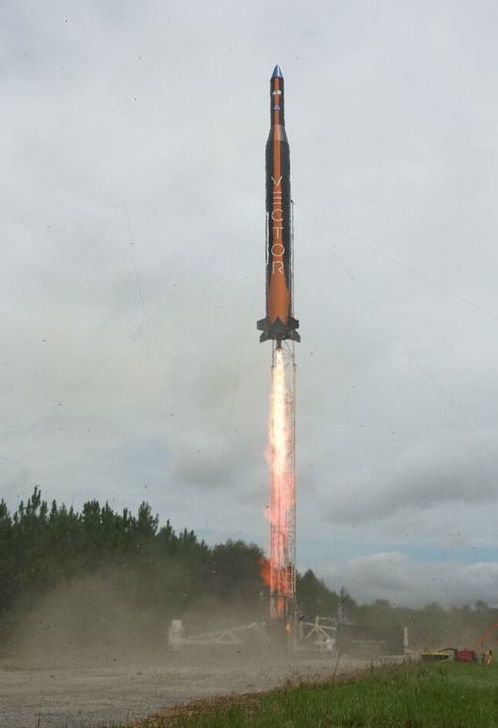 Tucson-based Vector successfully launched its latest prototype rocket for micro-satellite space launches Thursday, Aug. 3, at Spaceport Camden in Georgia.
Vector's suborbital flight of a full-scale prototype of the company's Vector-R launch vehicle was the first customer-funded launch operation for the new space commercial launch industry, the company said.
It also was the first launch out of the historic Spaceport Camden, near the Atlantic coast in the southeastern corner of Georgia, which was originally used by NASA in the 1960s for ground-based testing of large solid rocket motors.
"Our historic launch today is a testament to the hard work of the Vector team, as well as support from NASA and Spaceport Camden," Jim Cantrell, CEO and co-founder of Vector, said in a news release. "Together, we're on the fast-track to get to an orbital capability in 2018 and look forward to continuing momentum and unprecedented growth through the course of this year."
Vector is building a rocket manufacturing plant and offices on Pima County land south of Tucson International Airport. The company already is building rockets at its current site near downtown.
During Thursdays launch, Vector's rocket was scheduled to fly below 10,000 feet and return under a controlled parachute descent, with the primary aim of testing an engine injector made with 3D "additive manufacturing" and developed through a collaborative research program with NASA Marshall Space Flight Center.
The flight also was the first time spark-igniter technology developed with University of Alabama-Huntsville and NASA was used to start the booster main engine.
Also aboard were test packages from California-based Astro Digital, which uses small satellites to provide real-time satellite imagery; the Florida-based Center for Applied Space Technology; and NASA's Ames Research Center.
"This is a significant accomplishment for Vector and for NASA's initiatives to advance enabling technologies for suborbital and orbital small launch vehicles," said Ron Young, manager of NASA's Flight Opportunities program, which is working with the industry to help develop the small-payload market.
Vector hopes to build a business launching micro-satellites into orbit, and also plans to develop its own satellite constellation for communications and research.
This most recent test of the Vector-R launch vehicle comes after Vector inked a $21 million Series A funding round led by Sequoia Capital, with participation from Shasta Ventures and Lightspeed Venture Partners.
Vector said the funding will help the company accelerate its flight-test series, develop its first GalacticSky satellites, open a Silicon Valley headquarters for its satellite network and break ground on its rocket factory.
Quelle: T tucson.com
+++
Rocket launched from the Georgia coast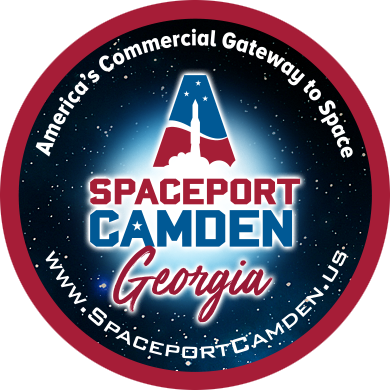 No witnesses from the general public were allowed, but Vector, a private micro-satellite space launch company, today says it successfully launched a test vehicle – the first use of "Spaceport Camden" on the Georgia coast.
Regulations laid down by the Federal Aviation Administration allowed the low-altitude, single-stage launch, as long as the rocket remained within the confines of the Camden County property.
Below is the video the company just provided us, taken by drones at the site. The rocket was to return to the ground via parachute. Video of the landing was not released, but the chutes did deploy, the company reported:
2450 Views