NEXT STOP BAIKONUR FOR ESA ASTRONAUT THOMAS PESQUET
-
ESA astronaut Thomas Pesquet, NASA astronaut Peggy Whitson and Roscosmos commander Oleg Novitsky this week passed their final exams on the Soyuz spacecraft that will fly them to the International Space Station in November.
The trio enacted a launch and docking to the Space Station as well as a return to Earth in a full-size Soyuz mockup. Dressed in the Sokol pressure suits they will wear for launch, the final exam took the whole day. 
Instructors tested the astronauts by programming serious malfunctions for them to handle. Before docking, the radio and control system stopped working – forcing commander Oleg and co-pilot Thomas to perform a manual docking.
Later in the day they 'returned to Earth' and suffered a leak in the backup oxygen tank and an engine malfunction when firing the thrusters, followed by a malfunction of the spacecraft computer. 
The trio handled all these surprises to the satisfaction of the instructors and were declared ready to fly the Soyuz MS-03 spacecraft.
Thomas says, "We knew to expect some malfunctions and although the launch next month should be a lot smoother it is reassuring to know we work great as a team."
Traditions
The next day, Oleg, Peggy and Thomas held a press conference at Star City, near Moscow, Russia, before heading to Moscow's Red Square. All Soyuz astronauts traditionally pay their respects to fallen cosmonauts by laying flowers at a memorial.
Thomas and his colleagues will leave for the Baikonur cosmodrome in Kazakhstan on 1 November for launch two weeks later. During their time in Baikonur they will be in quarantine to avoid taking bacteria and viruses to the crew already on the Space Station. 
A final check of their spacecraft is planned for 11 November when it is atop of the Soyuz rocket that will launch them into space.
Follow Thomas via thomaspesquet.esa.int and check out the mission blog for updates. ESA will broadcast the launch live – more details to follow.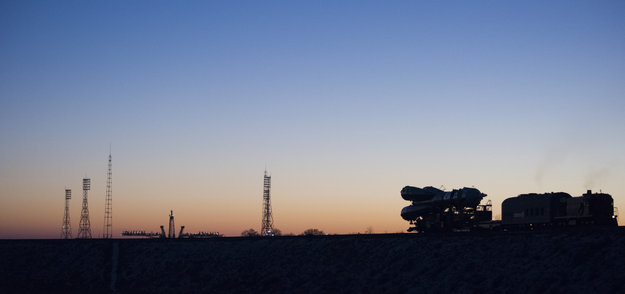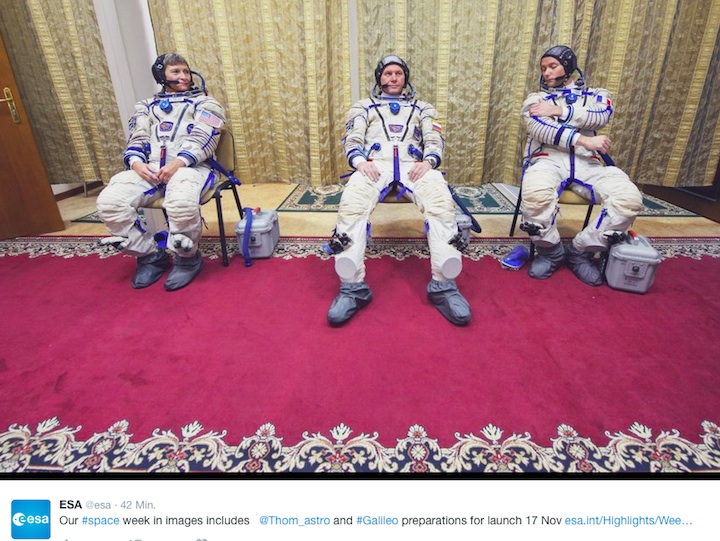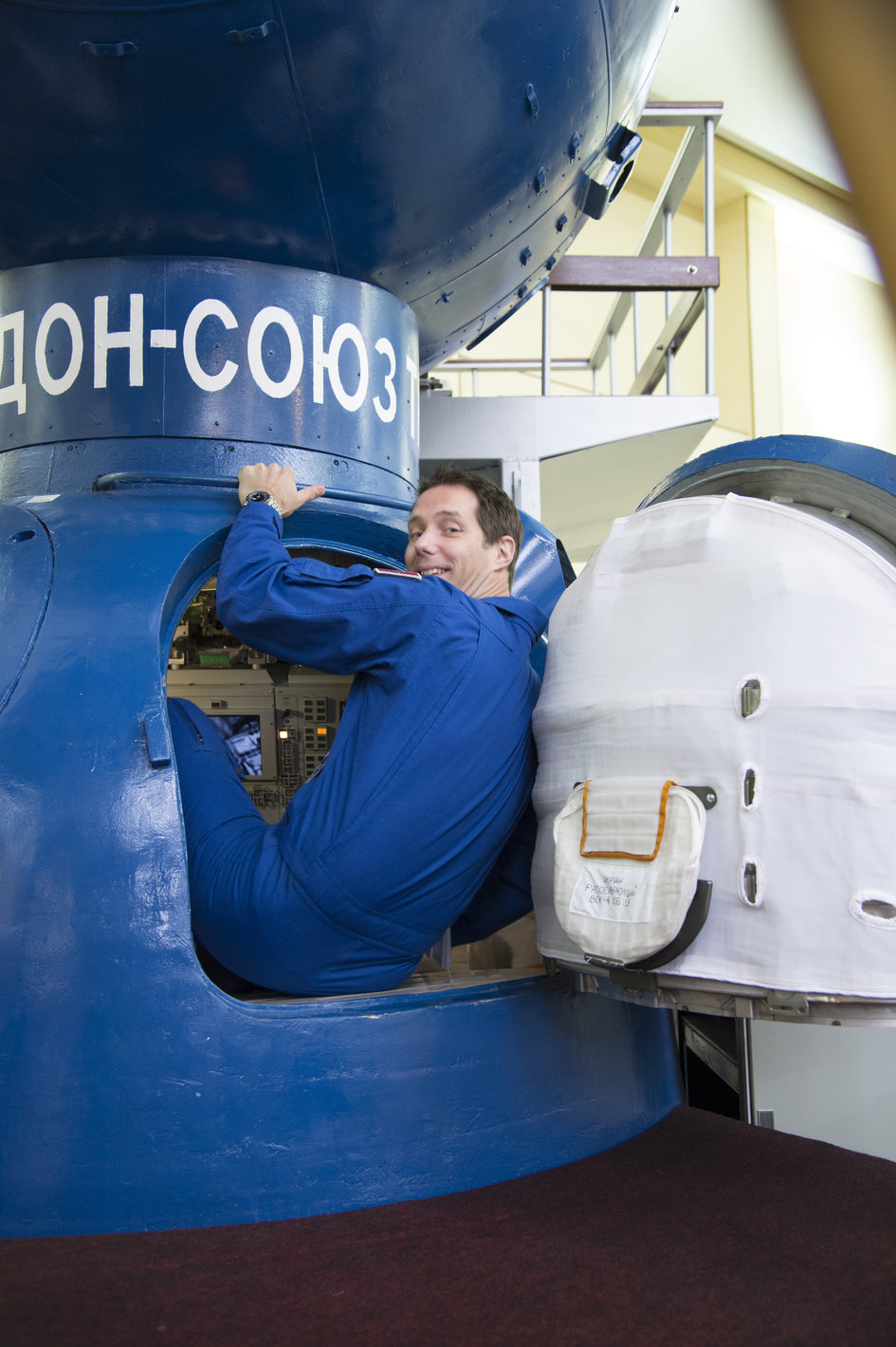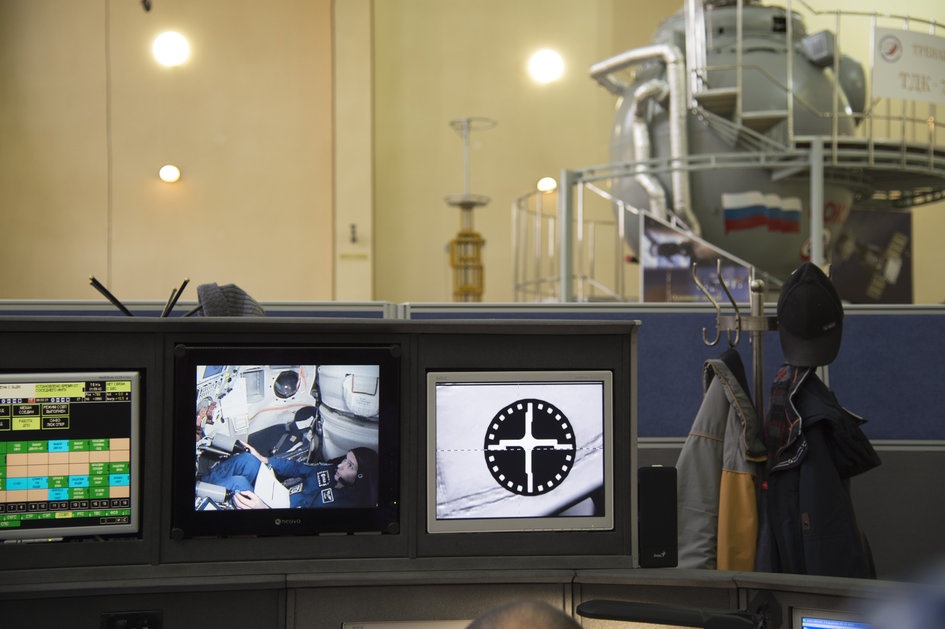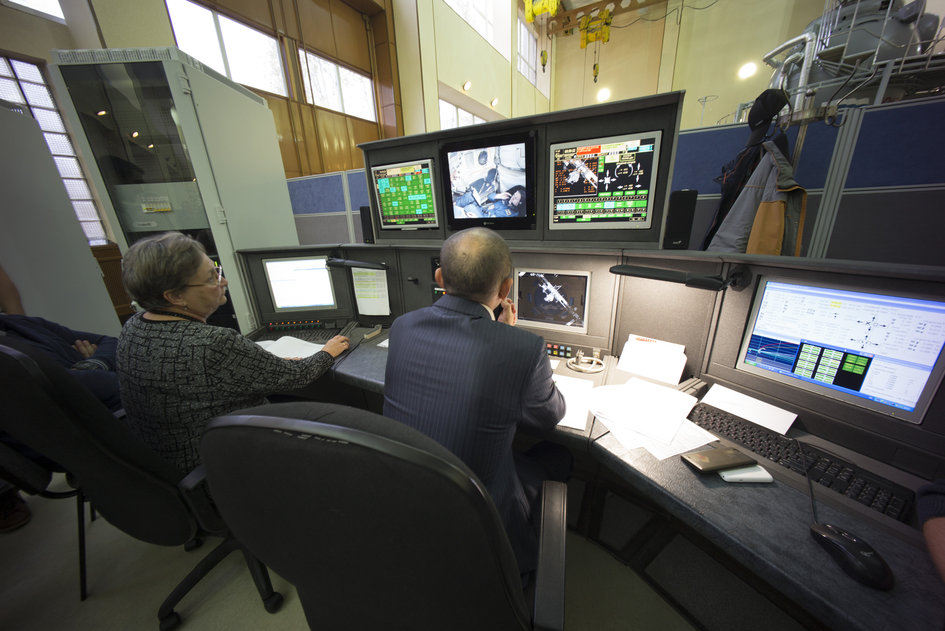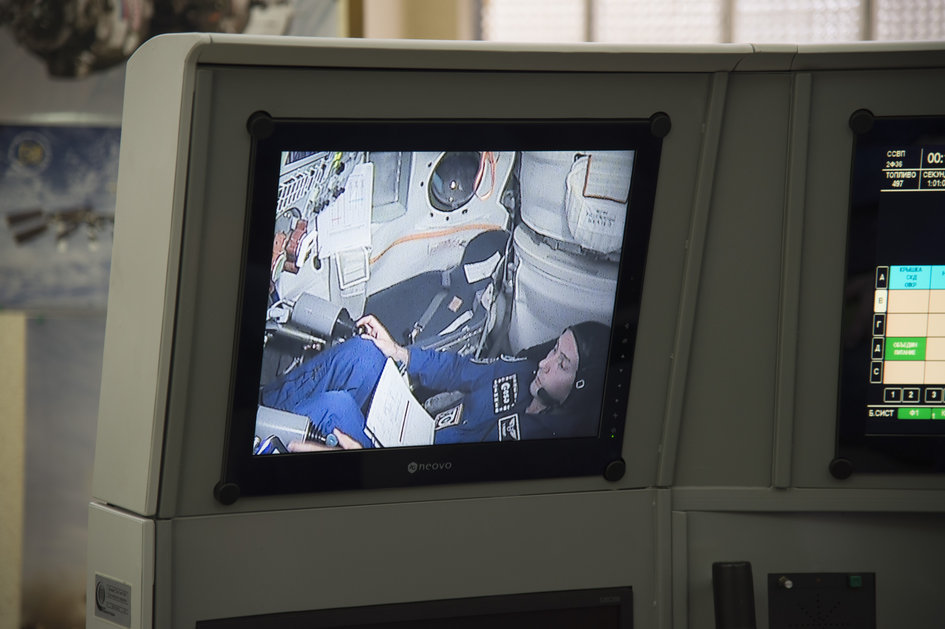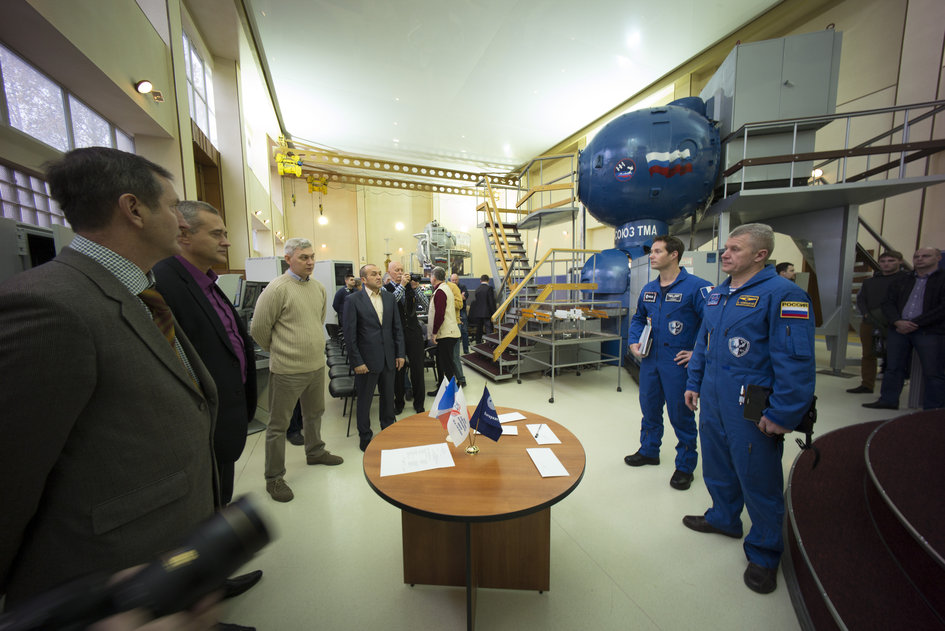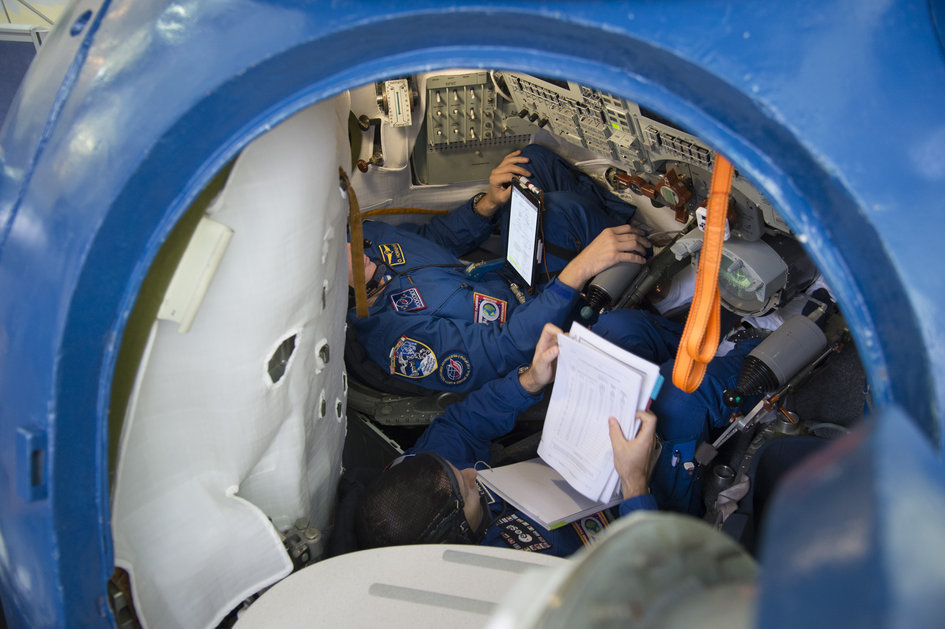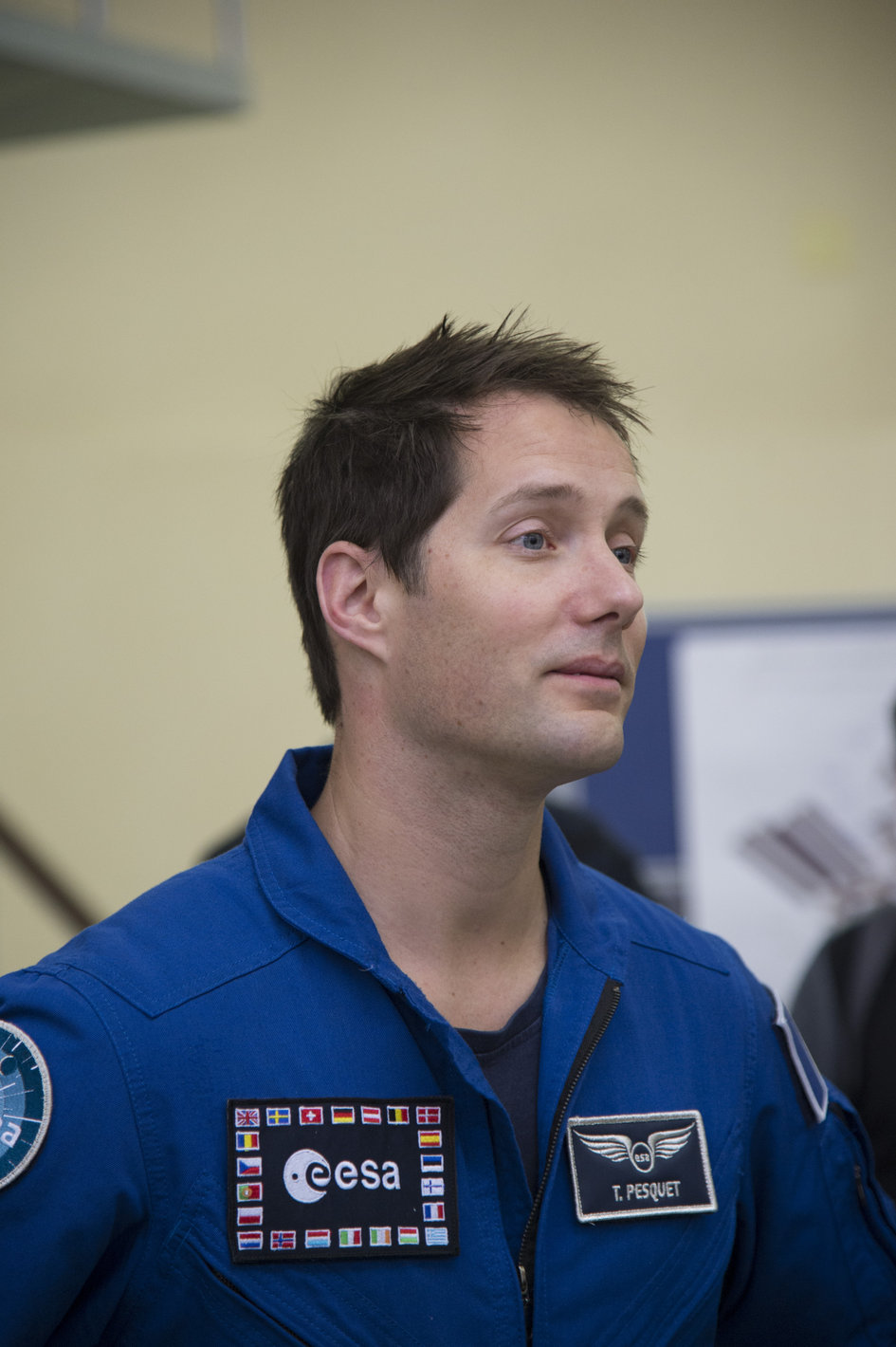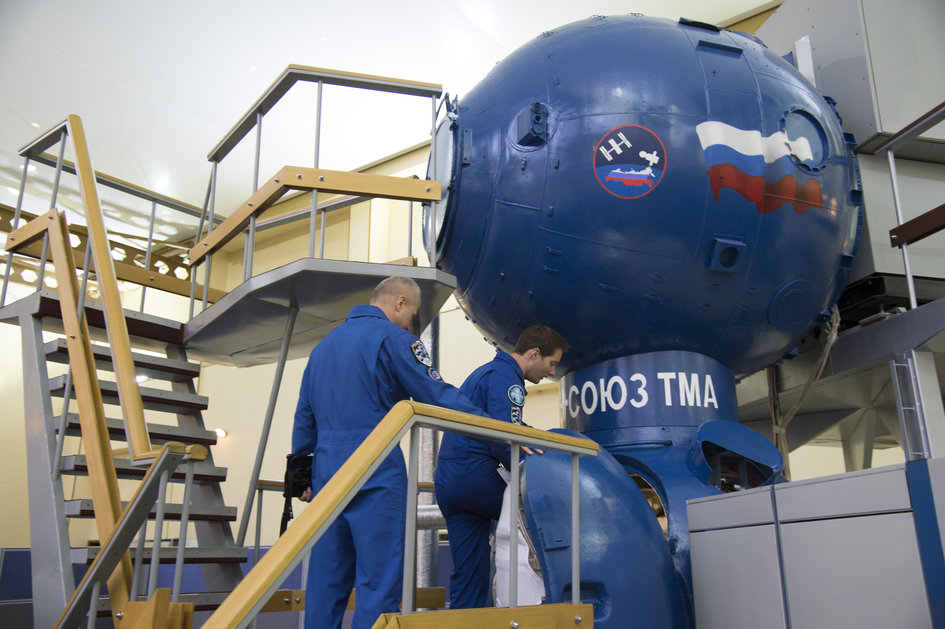 Gallery of images with ESA astronaut Thomas Pesquet at the Gagarin Cosmonaut Training Centre near Moscow, Russia, October 2016.
Thomas is training for his Proxima mission to the International Space Station, set for launch in November 2016. He will spend six months living and working on the Station as part of Expeditions 49 and 50.
Thomas will be launched into space together with cosmonaut Oleg Novitskiy and NASA astronaut Peggy Whitson.
Thomas is keen on sharing his experience in the run up to launch and his adventure in space – follow him and the mission via thomaspesquet.esa.int.
Quelle: ESA
-
Update: 6.11.2016
.
Rückblick auf Thomas Pesquet Vorbereitung zum Flug zur ISS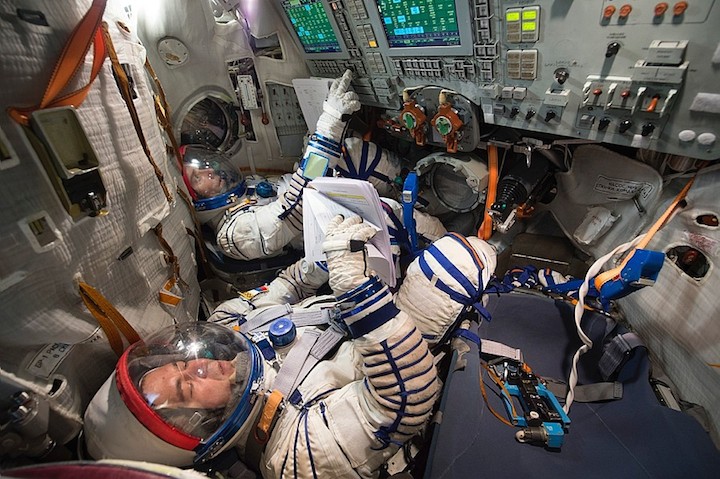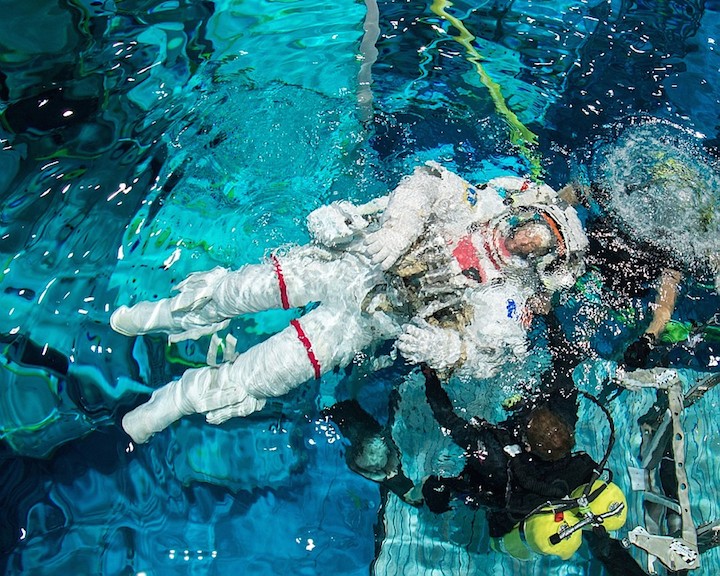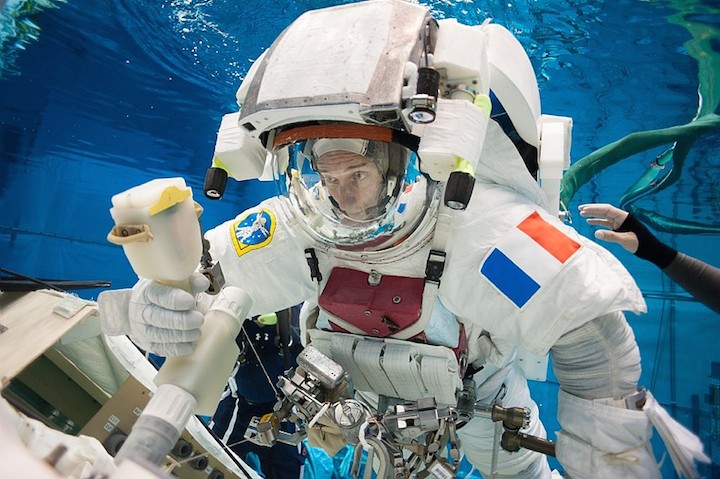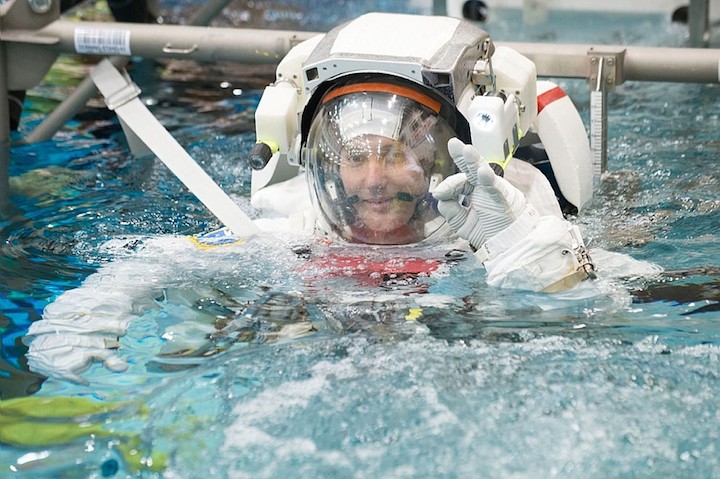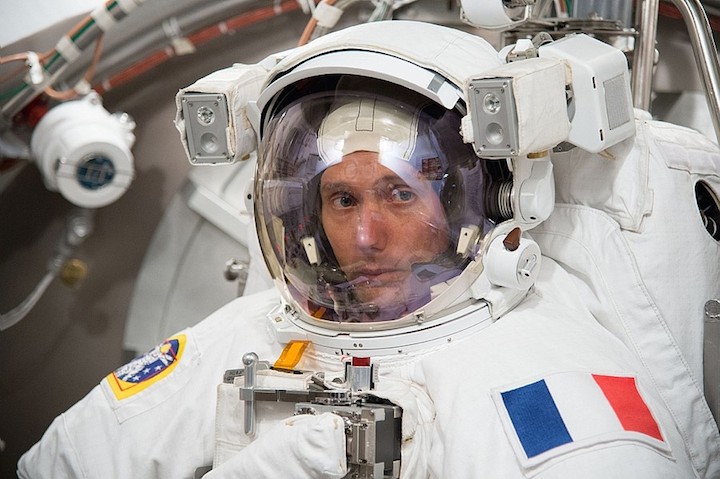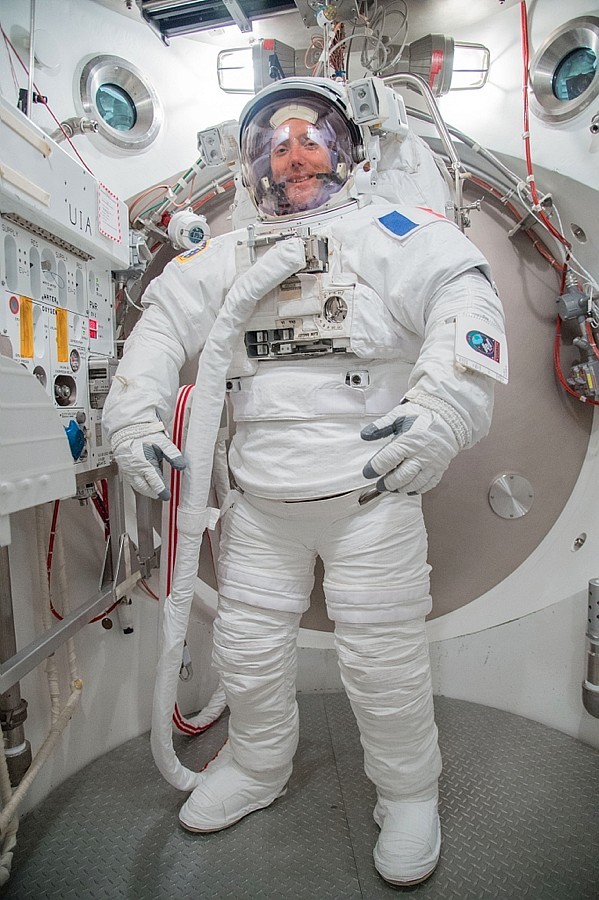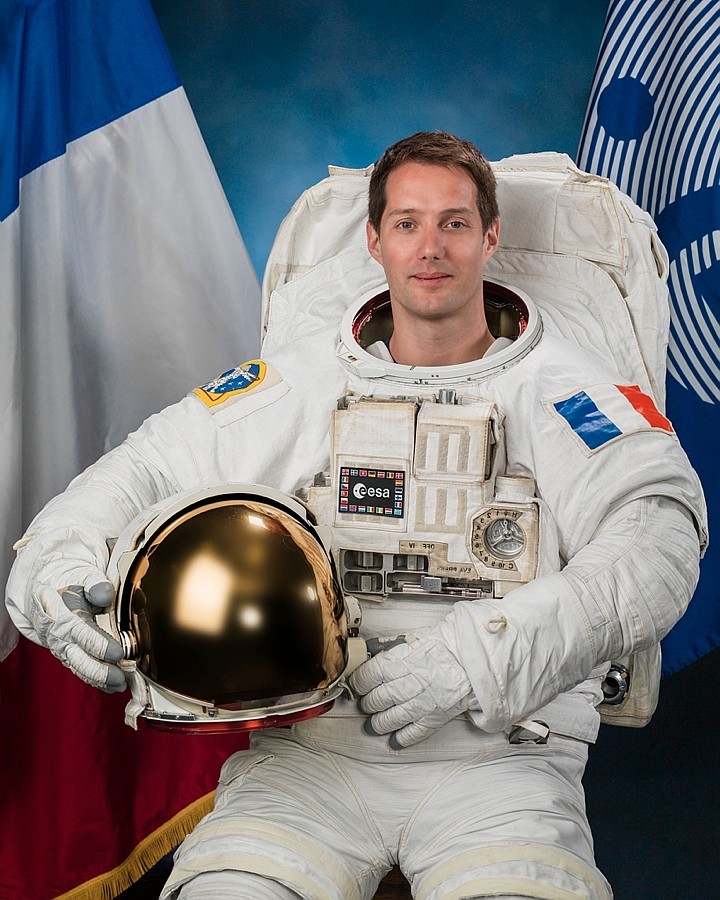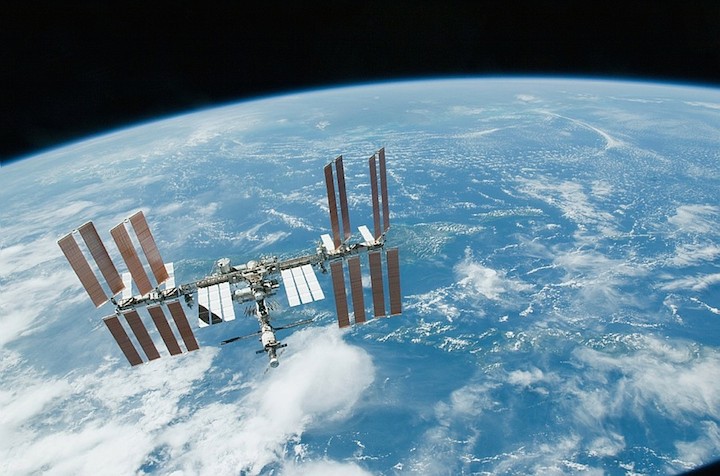 Quelle: CNES
-
Update: 11.11.2016
.
Next Space Station Crew Set for Launch Nov. 17, Watch Live on NASA TV 
Credits: NASA/Bill Ingalls
NASA astronaut Peggy Whitson, Oleg Novitskiy of the Russian space agency Roscosmos, and Thomas Pesquet of ESA (European Space Agency) will launch Thursday, Nov. 17, for a six-month stay aboard the International Space Station.
Prelaunch activities will air through Nov. 16, and live launch coverage will begin at 2:30 p.m. EST Nov. 17, on NASA Television and the agency's website. The crew of Expedition 50/51 will launch at 3:20 p.m. (2:20 a.m. Nov. 18, Baikonur time) from the Baikonur Cosmodrome in Kazakhstan.
After launching, the crew members will travel for two days before docking to the space station's Rassvet module at 5 p.m. Saturday, Nov. 19. NASA TV coverage of the docking will begin at 4:15 p.m. Hatches between the Soyuz and station will open at approximately 7:35 p.m., and the arriving crew will be welcomed by Expedition 50 Commander Shane Kimbrough of NASA and Roscosmos cosmonauts Sergey Ryzhikov and Andrey Borisenko, who have been aboard the complex since October. NASA TV coverage of hatch opening and welcoming ceremonies will begin at 6:45 p.m.
During their stay aboard the orbital complex, Whitson will become the first woman to command the space station twice. Her first tenure as commander was in 2007, when she became the first woman to hold this post. Whitson has an advanced degree in biochemistry, and prior to her selection as an astronaut candidate in 1996, she served in prominent medical science research and supervisory positions at NASA.
The soon-to-be six crew members of Expedition 50 will contribute to hundreds of experiments in biology, biotechnology, physical science and Earth science aboard humanity's only microgravity laboratory. The crew is scheduled to return to Earth next spring.
Quelle: NASA
-
Update: 14.11.2016
.
Expedition 50-51 Crewmembers
jsc2016e181841 (Nov. 11, 2016) --- At the Cosmonaut Hotel crew quarters in Baikonur, Kazakhstan, Expedition 50-51 crew members Thomas Pesquet of the European Space Agency (left), Oleg Novitskiy of the Russian Federal Space Agency (Roscosmos, center) and Peggy Whitson of NASA (right) pose for pictures Nov. 10 during preflight activities. They will launch Nov. 18, Baikonur time, on the Soyuz MS-03 spacecraft for a six-month mission on the International Space Station. Credit: NASA/Alexander Vysotsky
Quelle: NASA